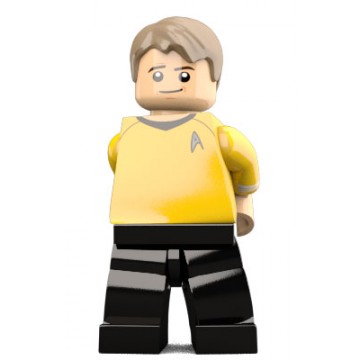 Captain of a Star Ship, trouble maker and all round ladies man. Kirk often finds himself in trouble and usually its from his own doing. He's a bit of trouble maker and rule breaker so keep an eye on him in your Toy box!
---
Love it!

Quality

Value

Fun

Great minifigure, beautifully packaged - not sure if my son will be allowed to play with the Doctor after all!

well these figures are amazing, I bought two as presents and wish I could keep them for myself! i am sure they will go down a storm!

Quality

Value

Fun

An amazing figure for any collector especially a Trekkie! Great quality and detail, a little expensive but for me it is worth it. It would have been great to buy the whole crew in a set.